Partnering with Tensar
As the inventor of geogrid, Tensar International provides full-service solutions for customers like Kiewit. We help engineers, contractors, and owners around the globe use geogrid technology to achieve more cost-effective, reliable solutions for pavement construction, soil stabilization, earth reinforcement, and other site development challenges.
Our products are backed by extensive research, and our highly qualified team of engineers and researchers delivers design and construction support unequaled in our industry. We're standing by, ready to help you build better, faster, and more efficiently.
For Kiewit, we provide the convenience of having a supplier, design service, and site support all through one qualified account manager who will support your projects.
Keep scrolling to learn more about the solutions, design tools, and past successes Kiewit shares with Tensar >>
Working Surfaces Design Software

Tensar+ design software provides designers with the most powerful tool available for evaluating design options and optimizing performance using Tensar geogrids. This free program specializes in the stabilization of unpaved roadways and construction platforms as well as optimizing pavement designs.
Tensar+ also provides access to our popular TensarSoil s
oftware for Retaining Walls & Slopes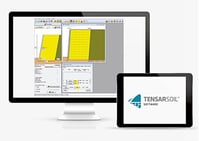 Fully interactive, TensarSoil Software allows you to enter and modify the geometry of the project, the degree or design of the geogrid, additional loads and/or soil characteristics to determine stability data and material costs instantly.
Used successfully in Europe, Asia, and other regions for more than two decades, the latest version has been expanded to assess the feasibility, potential performance, and cost benefits of each of our geogrid reinforced systems, including wall systems of containment Mesa, SierraScape Systems of retaining walls and tensile temporary walls.

A Costly Mistake: Price vs. Performance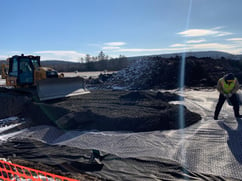 Price undoubtedly drives the bottom line, but what might seem like the cheapest option at first could cost more to install. In addition, the cheapest option could have the poorest performance, which requires additional maintenance costs in the future. Learn how high-performance Tensar geogrid can cut construction costs and future maintenance costs in this article. You can also see how various performance scenarios played out on a recent Kiewit project.
Tensar has designed a Subgrade Improvement Pocket Card that allows you to visually estimate subgrade strength and quickly estimate your cost to improve the subgrade by using common methods.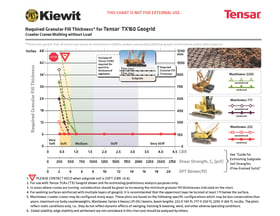 Required Granular Fill Thickness Charts

Several charts have been developed to quickly show granular fill thicknesses using TX160 for common applications like haulage truck traffic and crane pads.
Learn more about how Tensar can help...
How do geogrids work? Geogrids have openings, called apertures, which allow the aggregate to strike through and provide confinement and interlock. Geogrids can improve the long-term performance of paved and unpaved roadways by minimizing aggregate movement and maintaining modulus values. Tensar InterAx geogrid incorporates advanced material science and optimized geometry to provide exceptional performance and value across a wide range of materials and construction applications. This creates the most efficient stabilized layer that retains stiffness over time to enhance performance. The result? You get a more cost-effective, higher-performing solution.
How to Install InterAx Geogrid
Our lightweight rolls are easy to handle and cut in the field. They make it simple to adapt to curves and utility projections. The biggest
advantage in installation – you can roll InterAx Geogrids out onto the subgrade and walk on them, even in the weakest soil conditions. Adjacent rolls of Tensar Geogrids normally don't require any connection, since aggregate fill simultaneously interlocks with overlapping geogrid apertures. A simple overlap is sufficient and no sewing is required.
Tensar Professional Education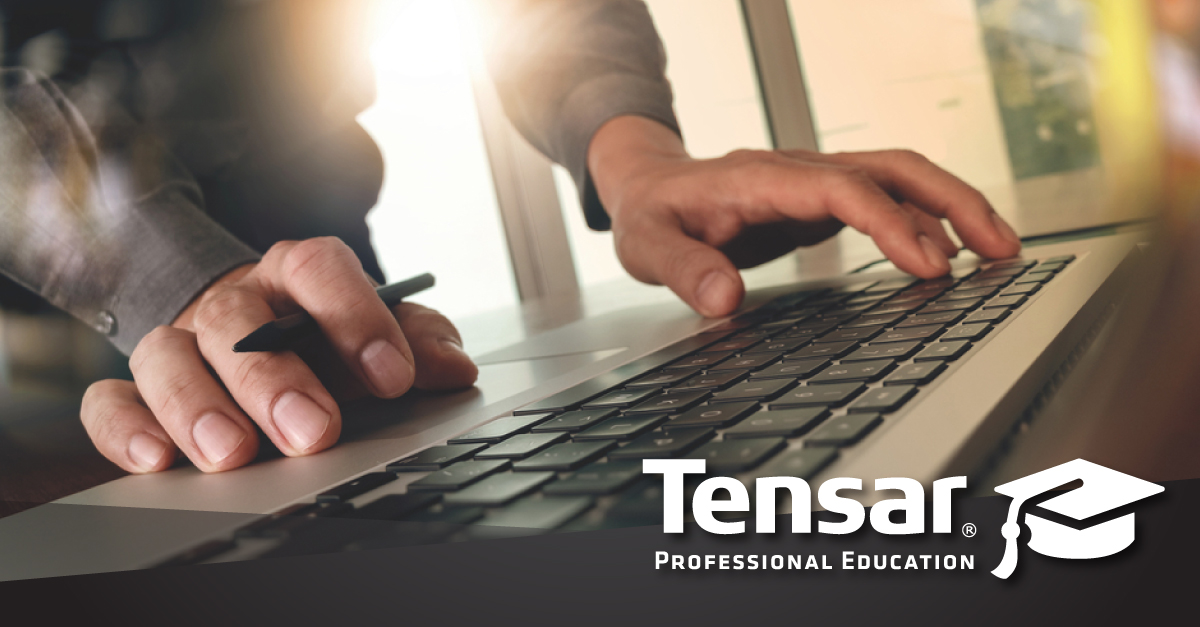 Tensar Professional Education Portal
With
Tensar Professional Education
, you have 24/7 access to courses led by geosynthetic experts. You'll be able to learn when it's convenient for your schedule while also earning PDH credits. The best part – every course is free of charge.

A History of Success:




Tensar & Kiewit Past Projects
Tensar has worked with Kiewit for many years on a wide range of projects, adding to its bottom line while enhancing project performance. Here are just a few examples from our successful partnership and a list of additional projects can be downloaded here.