We're the starting point for every road ahead.
As the largest geogrid producer in the world and pioneer of innovative materials, including TriAx Geogrid, Tensar is uniquely equipped to help you build smarter, stronger and more efficiently.
We'll partner with you throughout your project lifespan – from planning and design to installation and on-site consulting – to help cut labor and material costs and get the job done faster. Talk with us today, then let's lay the groundwork for tomorrow.
Our site development solutions, provided to the owner directly or to the general contractor or subcontractor, typically include:
Conceptual Site Evaluation
Conceptual Engineering and Design
Stamped Engineering Designs
Supply of Associated Specialty Materials
Construction Assistance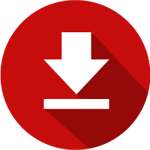 Download our handy subgrade improvement pocket card to see how using TriAx geogrid helps reduce cut/fill requirements and improve job site subgrade conditions.
Project Highlight: Northpointe Subdivision, Plainfield, IL
We helped a contractor complete a subdivision project that was too cold for lime stabilization. You can watch the video below and download the project profile to find out how TriAx Geogrid kept the job moving forward even through snow.