Who is Tensar International and how can we help?
As the largest geogrid producer in the world and pioneer of innovative materials, including TriAx Geogrid, Tensar is uniquely equipped to help you lay the groundwork for tomorrow.
At Tensar, our goal is to help you find the best solution for your project. With decades of research and real-world experience under our belt, our solutions help people like yourself realize significant cost and time savings across a wide range of civil applications.
Tensar 360° System Advantage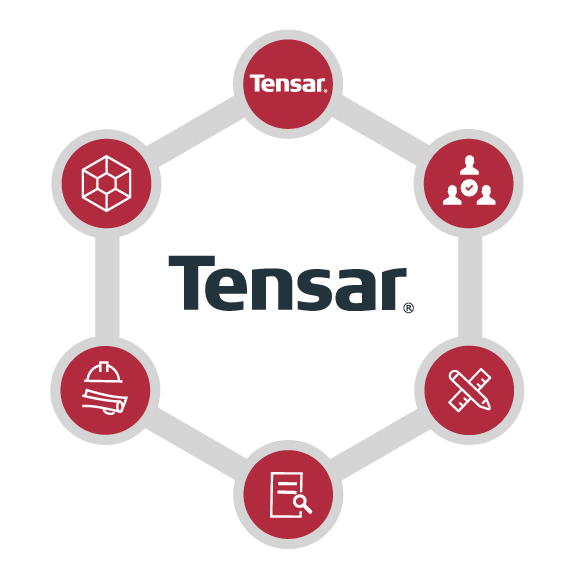 Our system approach to construction means that we'll partner with you throughout your project's lifespan – from planning and design to installation and on-site consulting – to help cut labor and material costs and get the job done faster. You will experience the convenience of having a supplier, design service, and site support all through one team of qualified sales managers and engineers who support your projects.