Part 4: Future of Funding for COVID-19 and Transportation Construction
by Paul Schmitz, on Jun 25, 2020 2:15:00 PM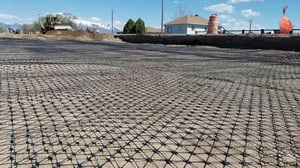 Most states depend on tax revenues generated from gas sales and tourism to fund necessary infrastructure projects. Due to stay at home orders, many are experiencing a 30-50% drop in revenue, with states implementing stricter rules being hit the hardest. We asked our panelists representing national associations and agencies as well as top engineering and contracting firms, and manufacturers for their perspectives on the funding of future transportation projects. Below are just a few responses we received, however the full discussion can be found in our ebook, "The New Normal."
How will the CVD-19 pandemic affect future public and private project funding? (short term 6-12 months and long term > 12 months)
In the past, when state and local governments faced significant fiscal challenges, they continued to match federal funds but cut back on their own transportation spending. A one-time injection of federal funds, like we saw in 2009, may have helped support the market but that was offset by a decline in state and local spending. It took over 8 years for real state highway and bridge spending to reach pre-recession levels after the 2008 Great Recession. Currently, states are grappling with revenue declines and at least ten states have already delayed or cut nearly $5 billion in projects. A sustained increase in federal highway and bridge investment would support real growth and help with a broader economic recovery. When President Reagan increased the federal gas tax by 5-cents-per-gallon in 1983, highway and bridge investment grew at a real rate of six percent per year over the next five years.
In the near term, agencies are working through projects that have already been in development. As revenue shortfalls become reality and with uncertain federal intervention, via stimulus or reauthorization, it is likely states will use their limited revenues to perform agency operations/maintenance, state of good repair, traffic operations, etc. which will likely result in delay or cancelling of planned improvements. Additionally, the longer the revenue impacts continue, and new design and construction projects are not advertised, the greater the impacts to the design and construction industries will be.
In the short-term, we are already taking action to reduce our agency's budget (derived from sales tax) from $94 million to $80.5 million. This does not include the reduction in State and Federal funding due to the massive reduction in VMT. This creates more pressure to seek out other funding sources to close the funding gaps in our projects. We haven't figured out the long-term impacts yet because we don't know the length of time our current SIP order will last, and also how fast the economy will rebound.
How has COVID-19 impacted transportation construction? We have the full discussion from our expert panelists, including lessons learned and preparation advice in our eBook, "The New Normal." This free resource shares all the insights we gathered covering these following key areas:
Immediate and long-term implications for transportation construction

Funding for public infrastructure
Lessons learned
Key takeaways and action steps to prepare for possible stimulus funding
Get Your Copy Now: