Lose the weight with the new Palisade50 Wall System
by Tensar International, on Nov 21, 2019 9:52:03 AM
Tensar recently launched its new light-weight block system, Palisade50, at a special event hosted by Basalite Concrete Products in Colorado Springs. What makes Palisade50 so unique?Each block weighs no more than 50 lbs, making it the lightest-weight block on the market for structural and landscape wall applications.
The Palisade System depends on Tensar's GeoHoop™ technology that mechanically connects Tensar's high-strength HDPE UX Geogrid reinforcement to the backfill for stability during construction and long-term performance. This positive, mechanical connection greatly minimizes the potential for wall failure, even under the most severe conditions such as earthquakes in seismic zones. During the event, a demo wall was built that showed the GeoHoop in action. Attendees saw first-hand that the GeoHoop used in conjunction with the tongue and groove blocks created stable SRW units at half the block depth of what's currently available on the market. There was certainly plenty of enthusiasm around this technology and the light-weight units.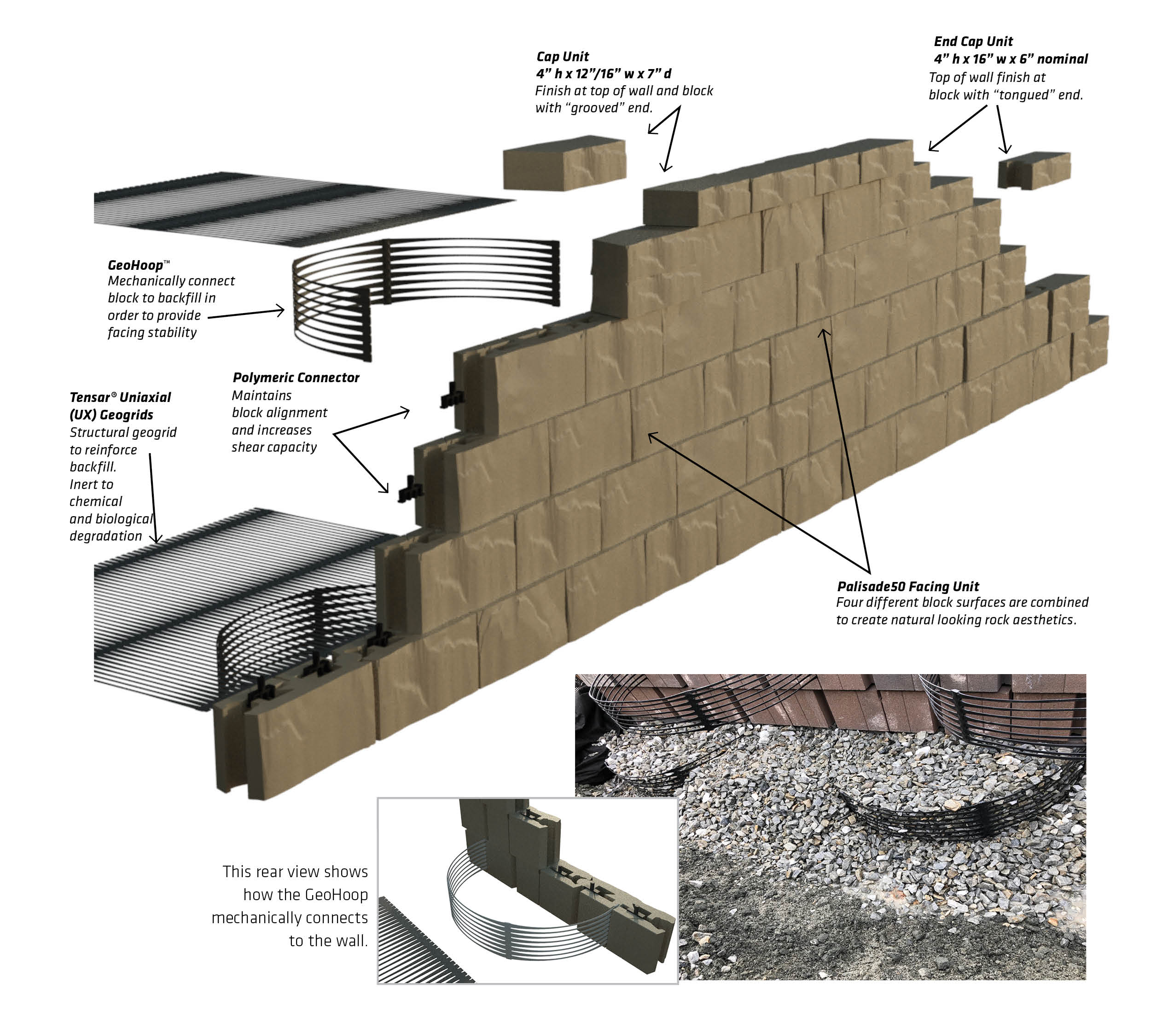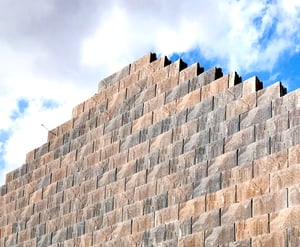 What other benefits can an installer expect with the Palisade50 System?
The biggest one is faster installation since it's easier to carry due to it's light-weight and the block's thin profile makes it easy to handle. This system also eliminates the need for core fill, making it one of the most cost-effective and high-performing systems on the market.
Are you ready to lose the weight and strengthen your bottom line? Learn more about the Palisade50 Wall System with a click of the button below.